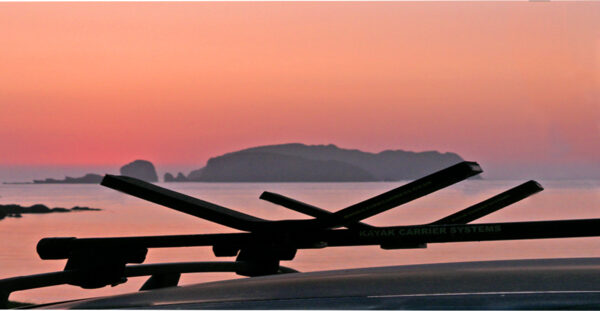 KY-LOD V Cradles
£105.00
Our V – Cradles are manufactured from Virgin Polypropylene and we are the only manufacturer using scientific heat bending for our Cradles and Trolleys.
This ensures they will never loose their shape.   We are now using much thicker high density foam.
Description
WHEN ORDERING please supply the following
To supply the correct fitting kit, we need to know the make and model of the Cross Bars.
Please note we do not use the T Track as there is not enough depth for secure transportation of your Kayaks. We use a plate under the bar with
two bolts securing the Cradles to the bar.     All bolts supplied are stainless steel and come with an Allan Key for fitting.
Comes complete with our straps which have a buckle protector. We are now using thicker foam, images to follow.
No hidden costs the price you see is the price you pay.
Free delivery to the UK MAINLAND and islands.